Why Focus On Wellbeing?
Research suggests that 12.7% of all sickness absence days in the UK can be attributed to mental health conditions. (per the ONS 2014 report).
According to the charity Mind, 1 in 6 people report experiencing a common mental health problem (like anxiety and depression) in any given week in England.
Stress in the workplace is often associated with corporate roles and many businesses are committed to helping their employees manage this stress.
Why Su Melville Art?
With a unique insight into both the corporate and art world, we at Su Melville Art are well equipped to provide art-based corporate wellness workshops to combat stress in the workplace.
A long career as an accountant and a lifetime of creating art put our CEO Su Melville in the perfect position to provide high-value Lunch & learn sessions which will slot perfectly into a corporate wellness programme. These sessions not only benefit companies with the stress-busting, productivity-boosting benefits of art but can also increase profit margins.
A KPMG study showed that every £1 spent on wellbeing was worth £9 in productivity and costs saved through sickness and staff attrition begging the question "why wouldn't you focus on wellbeing".
The most successful wellbeing programmes offer a mixture of formats; from in-person and online training & education to practical workshops and this variation works really well. Our courses are the perfect solution as the workshop component of a wellbeing programme. We are also able to tailor the workshops to each individual company as each company is unique and must do what works best for its employees and company values.
Art Is A Proven Stress Reducer
Creativity, especially in very logical professions such as accountancy are a fantastic way to improve cognitive function and encourage 'out of the box' thinking. Participants often come away from an art session with a completely new and refreshed view on their current tasks!
We have designed art workshops which require no previous art experience and can be carried out in a lunch hour. As well as combating stress they are also great team-building experiences.
Art Kits
To be COVID-19 compliant all of our workshop materials are supplied as individual art kits which employees can take home and continue their art journey.
The art kits contain pastels, paper and instructions to complete your paintings along with access to a video tutorial.
Art Workshops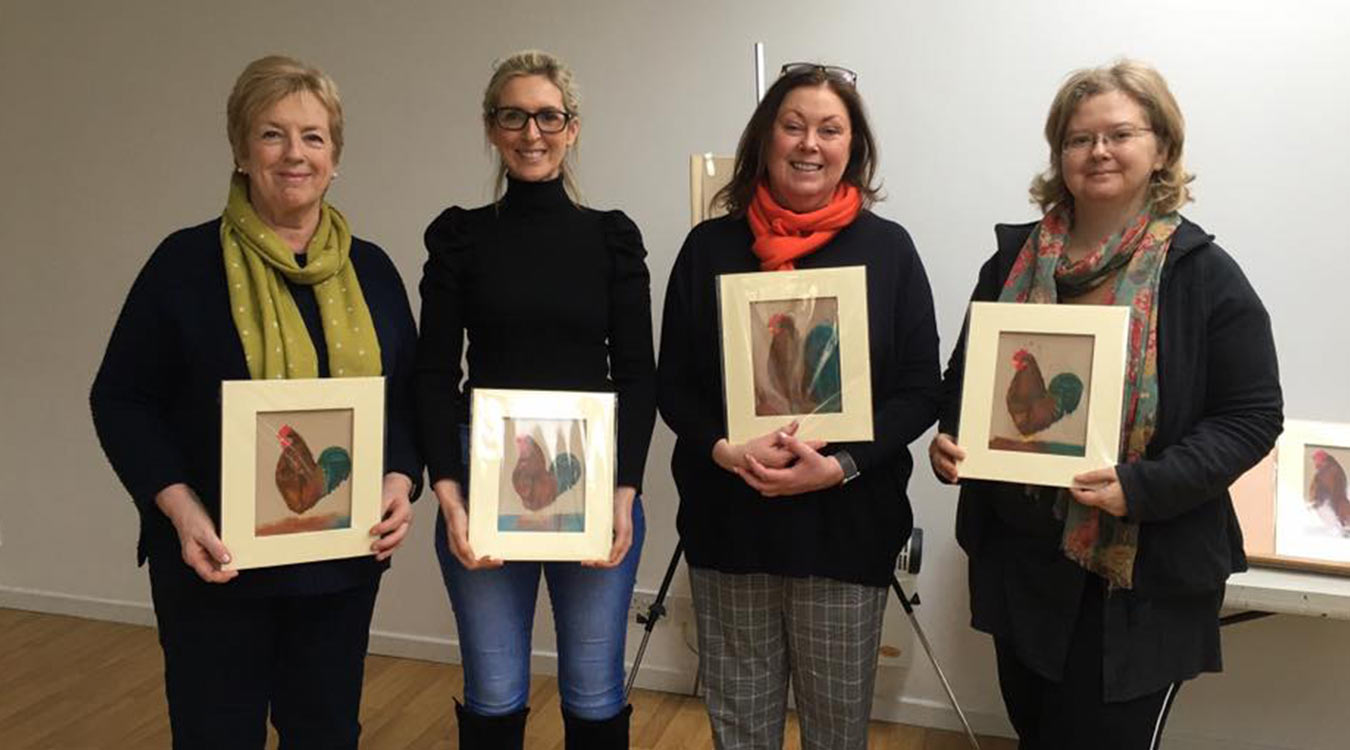 Sign Up For The Newsletter