Description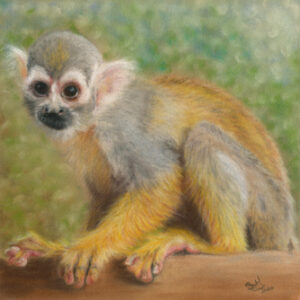 This beautiful Squirrel Monkey was a joy to paint, I love the yellow colours in her fur!
The high quality giclee print is the same size as the original pastel painting (9 by 9 inches) and is available both unframed and framed.
The frame option for this print is a wooden oak coloured frame.