Award Winning Artist Su Melville
Patreon Channel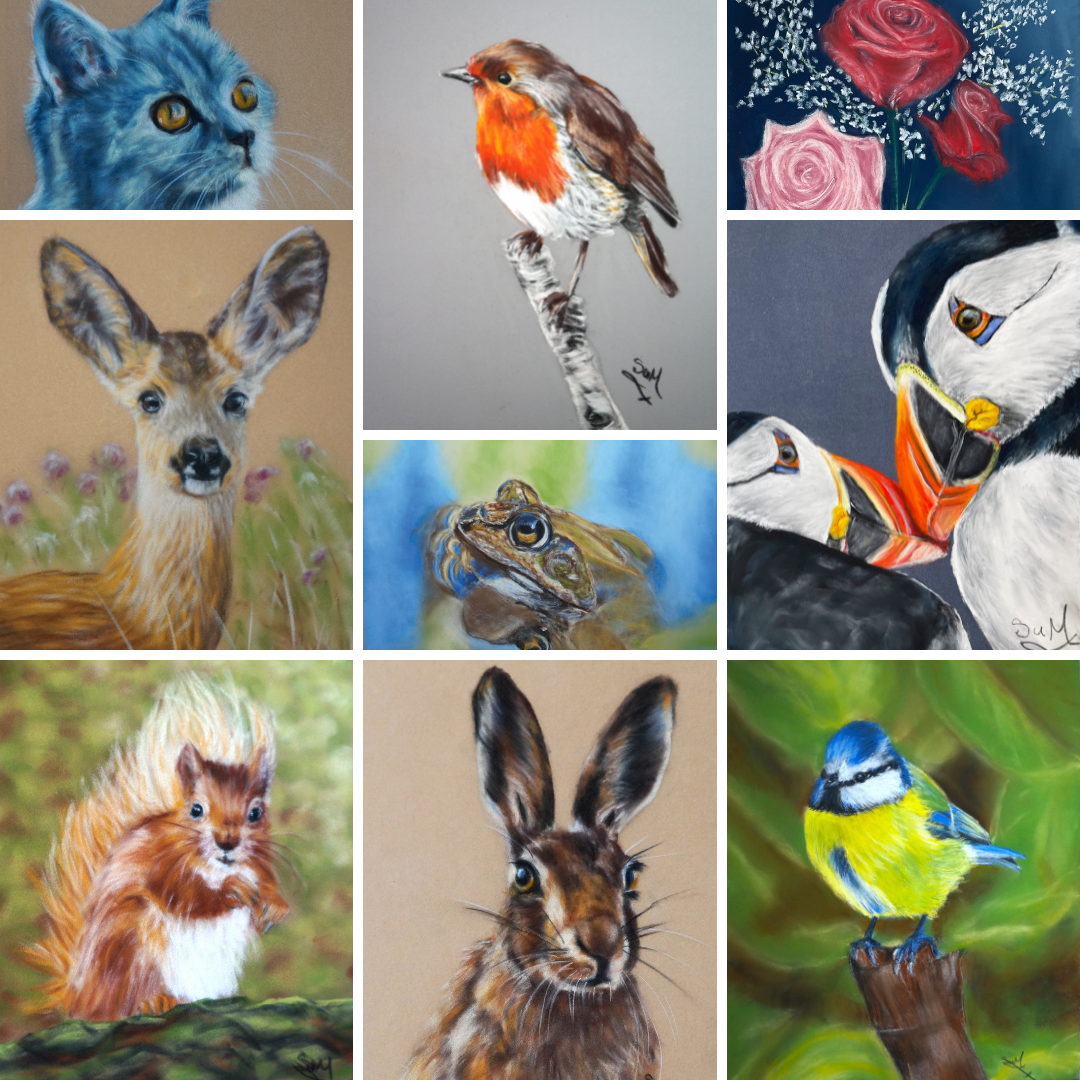 My Patreon Channel has all the elements of the art kits without the materials – perfect if you already have a draw full of pastels!
You have access to line drawings, reference photos and the full length tutorial for all the current art kits along with new tutorials coming online throughout the year.
You can choose from three levels with full top level access for only £15 per month!
Art Workshops
Art workshops are a great way to start your journey into painting with pastels.
Whether in person or over Zoom all materials are provided in these fun, friendly workshops!
Commissions
Commission your own unique piece of Art.
Art Kit Parties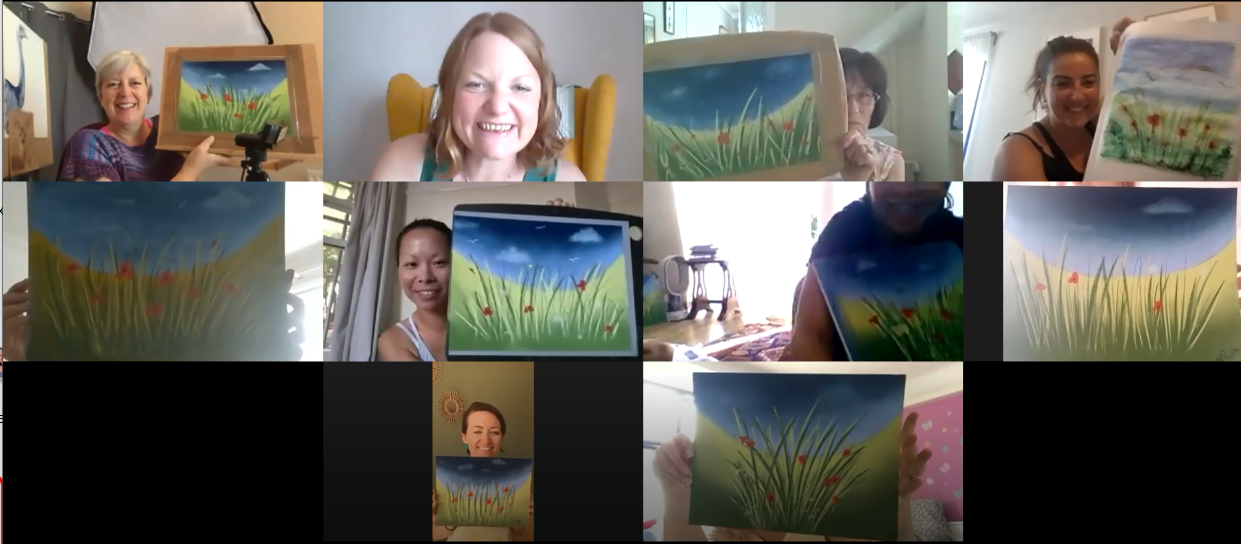 A great way to get together with friends – hold your own Zoom art party.
Get in contact to organise a date, select the kit you would like to paint and lets get the party started!
The Party fee is just £75 plus the cost of your Art Kits and postage.
Every party goer will receive a gift from the Art Shop too!
Corporate Wellbeing Workshops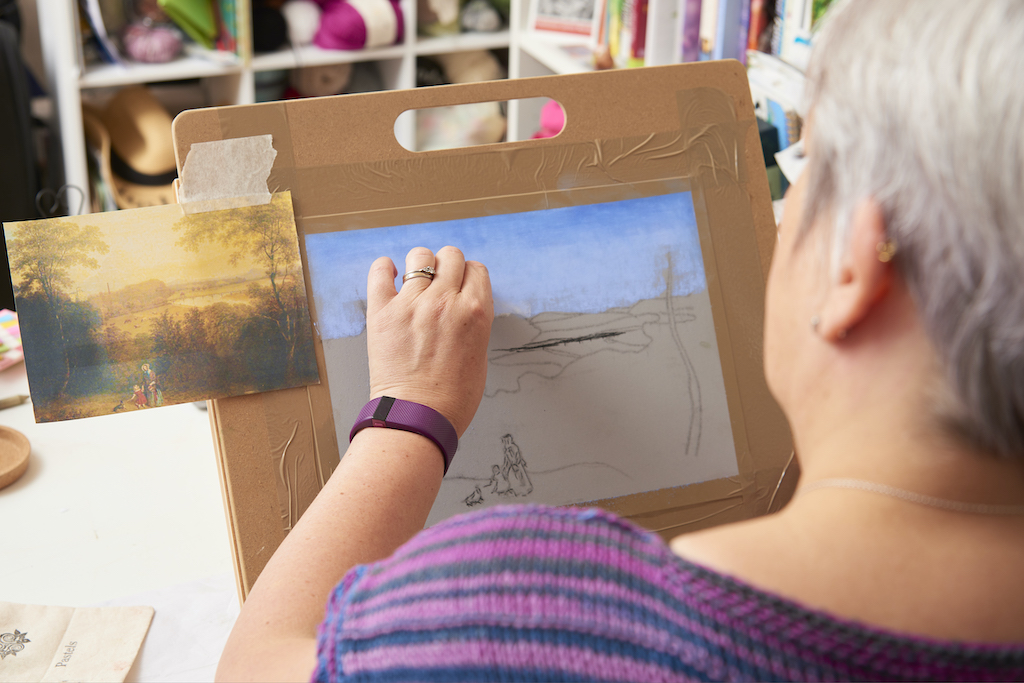 We have designed art workshops which require no previous art experience and can be carried out in a lunch hour. As well as combating stress they are also great team-building experiences.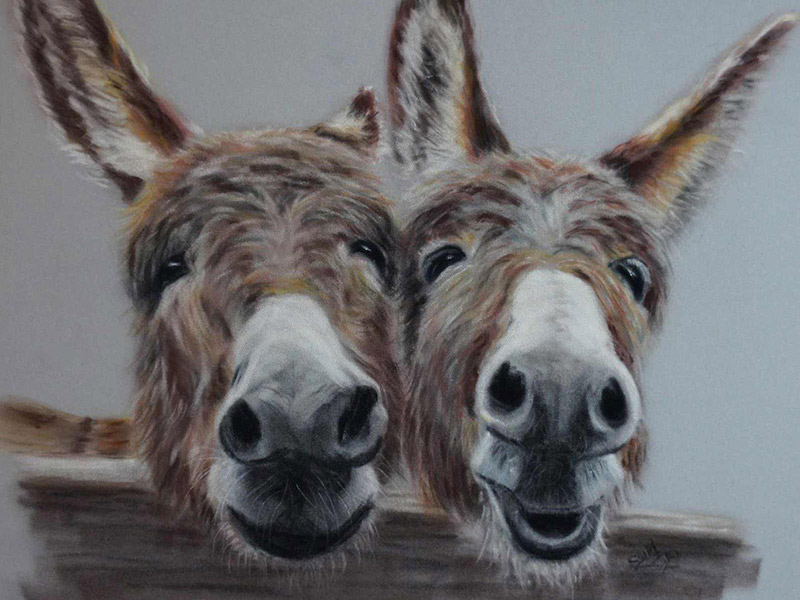 Art To De-stress
In 2006 whilst working as a qualified accountant I experienced an episode of stress which caused me to stop and take some time out. During this time art helped me immensely to manage my stress. This inspired me to research stress in the workplace and how to manage the stresses often associated with corporate roles. Combined with my own experiences this research has convinced me that art can help many more people as it helped me.